Hi there 👋
I'm Franz an Expert

Developer & Entrepreneur
I coach & mentor fellow developers , design and develop awesome projects using my MacBook & Internet for Me, Rigle & great clients. 💡 On my way to realizing a single mission: making an impact to the world with quality software 🍀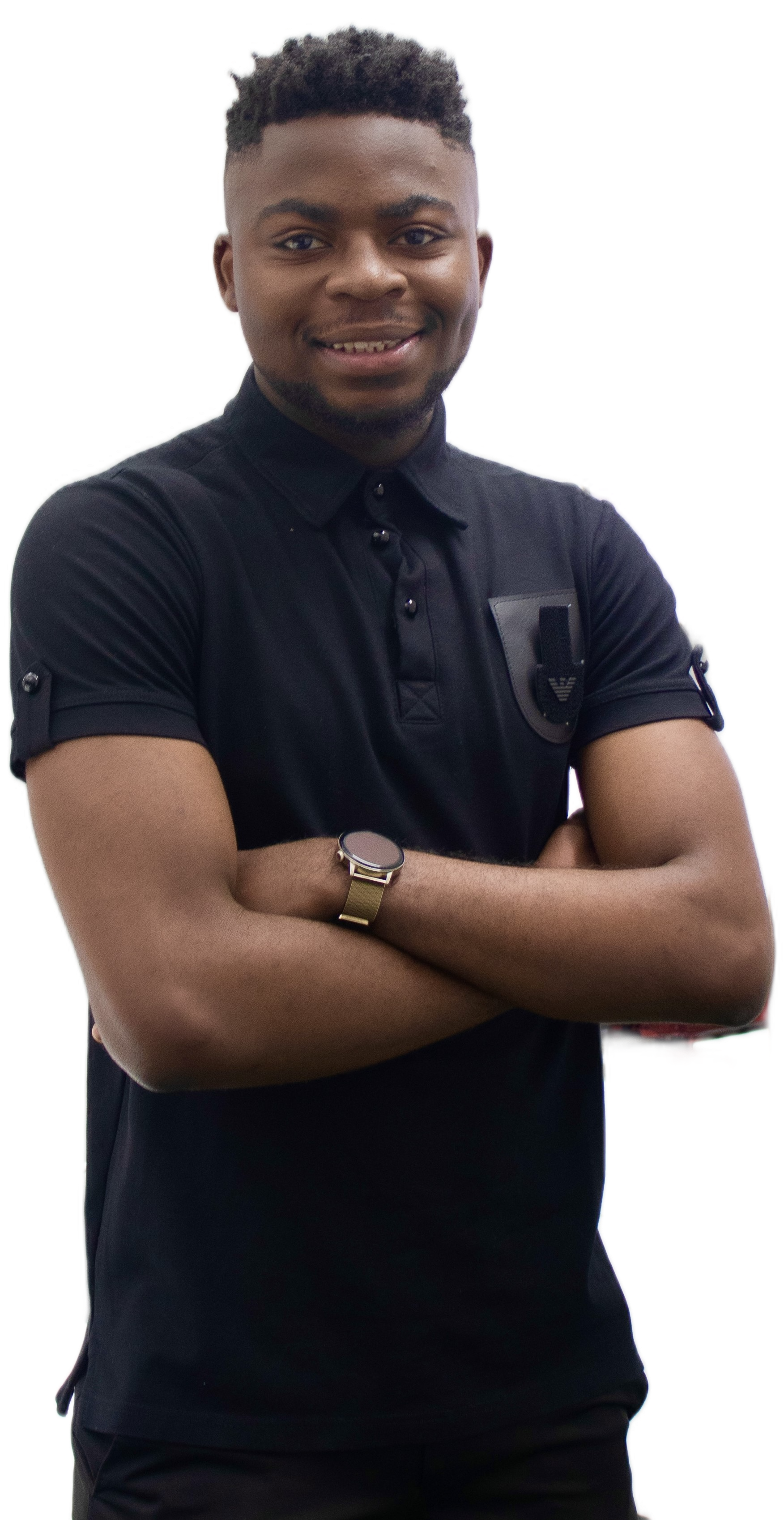 Mentoring & Expert-Partner
As a Mentor at Innovation Greenhouse, my goal is to empower and steer aspiring entrepreneurs on their startup journey. By offering steadfast support and insightful guidance, acting as a compass. I channel my expertise aiding them in transforming their concepts into tangible realities. Whether it's guiding them through software development resources for the web, crafting mobile apps, or delving into the realms of AI and Automation.
My mentorship program embraces diverse engagement. I aid through on-site interactions, networking, and virtual workshops, catering to various students. From novices seeking foundational guidance to experts chasing advanced insights, we foster a limitless knowledge ecosystem, nurturing entrepreneurial potential.
📍 Remote 🌍, Stuttgart, Germany 🇩🇪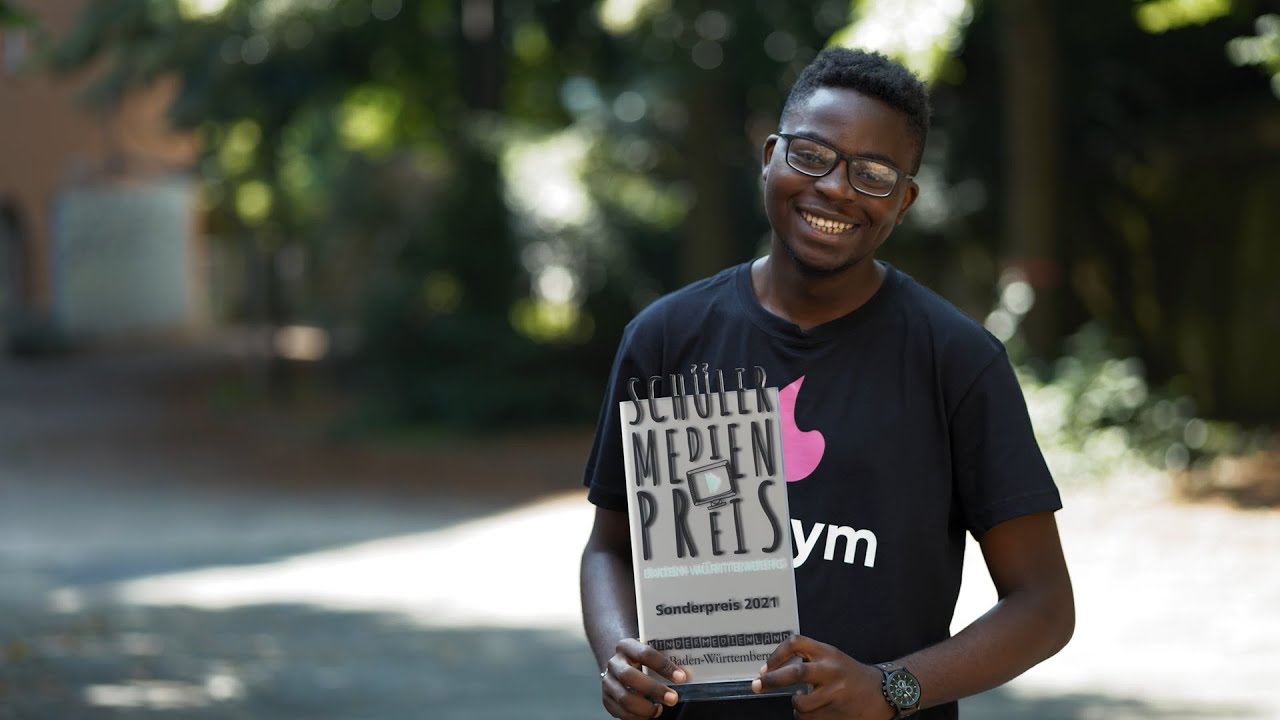 Winner of Schülermedienpreis
🎉 Fun fact: Spinym is my first ever built and published mobile app. I redesigned it 5 times to reach the current state. Every step was a new challenge that helped me learn further.
The story of Spinym, dates back to April 2018 when I started with the first concept on paper. The idea originated from the combination of an anonymous app for fellow students in school. As I got started, I had never built any app before of such complexity, but I took the challenge and promised myself to build it and ship in the App Stores.
I'm proud to have won the Special Prize "Medienmacher von Morgen" meaning media creator of tomorrow. The lessons learned are clear: everything is possible as long as we keep striving and ready to learn.
📍 Stuttgart, Germany 🇩🇪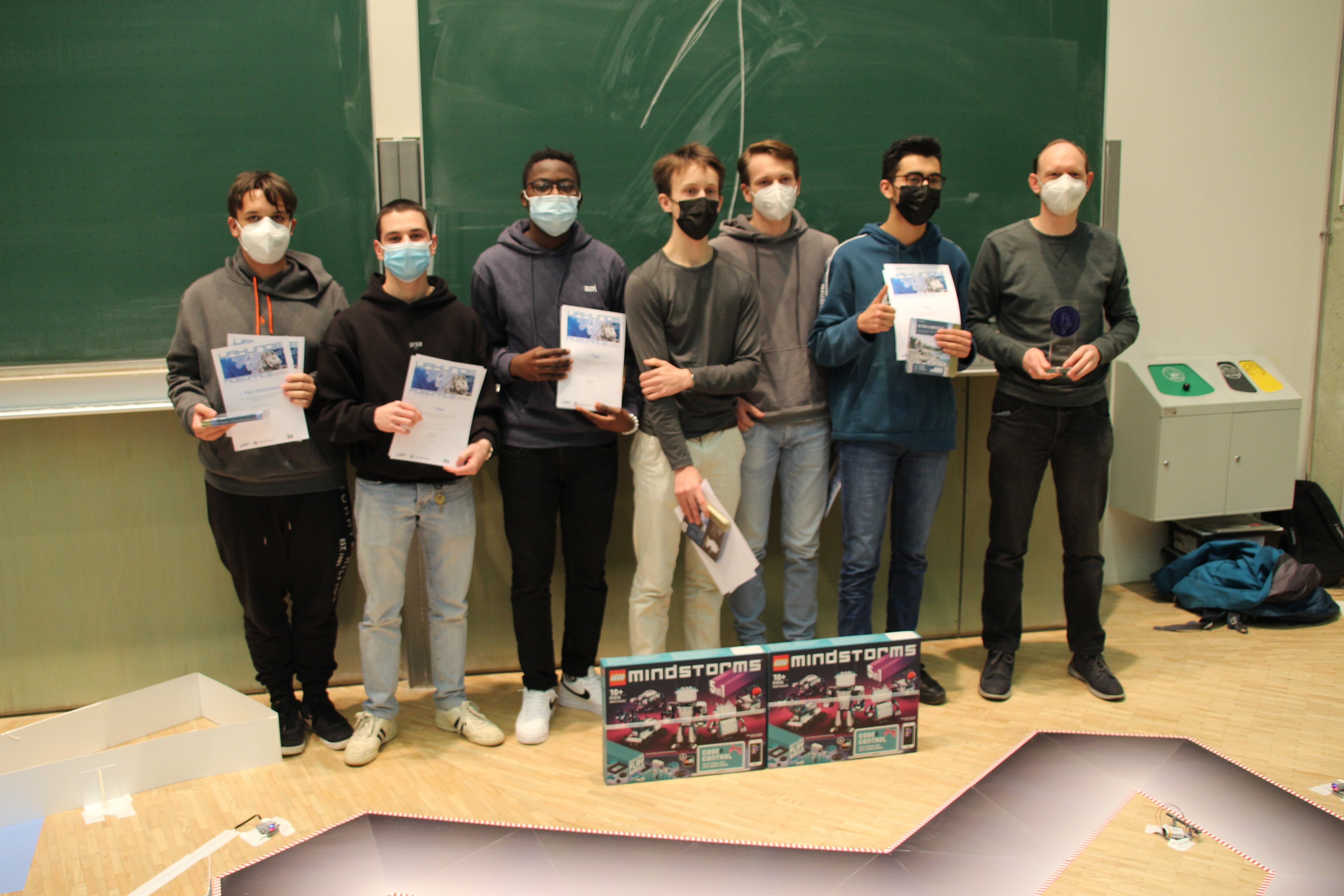 Winner of Roborace
by
University of Stuttgart
Taking the winter sport Biathlon into consideration, my team and I had to build a LEGO-based robot capable of driving on an unsupervised path. At a random point, it had to autonomously detect and shoot at a parabola, then resume its trajectory. The purpose of this challenge was to build a robot that was capable of using the techniques of cybernetics, such as a PID-Controller, to navigate through the challenge part.
The task was to not only build it perfectly but also incredibly fast. As the slower, the easier but we chose the hard way! We're happy to have completed it in just 15s and to win among the 100 students and participants. We were featured in the local press Stuttgarter Zeitung
📍 Stuttgart, Germany 🇩🇪
My featured projects
Over the past years: In order to realize my mission, I dedicated my energy & compassion on the below showcased projects.
Services I provide
My expertise encompasses a wide spectrum of domains involving computers, startups, and the internet. Over the years, I have honed my skills and gained experience across diverse facets of software development. This journey has empowered me with a profound understanding of various areas within the industry. I'm enthusiastic about extending this knowledge through a range of comprehensive services I provide.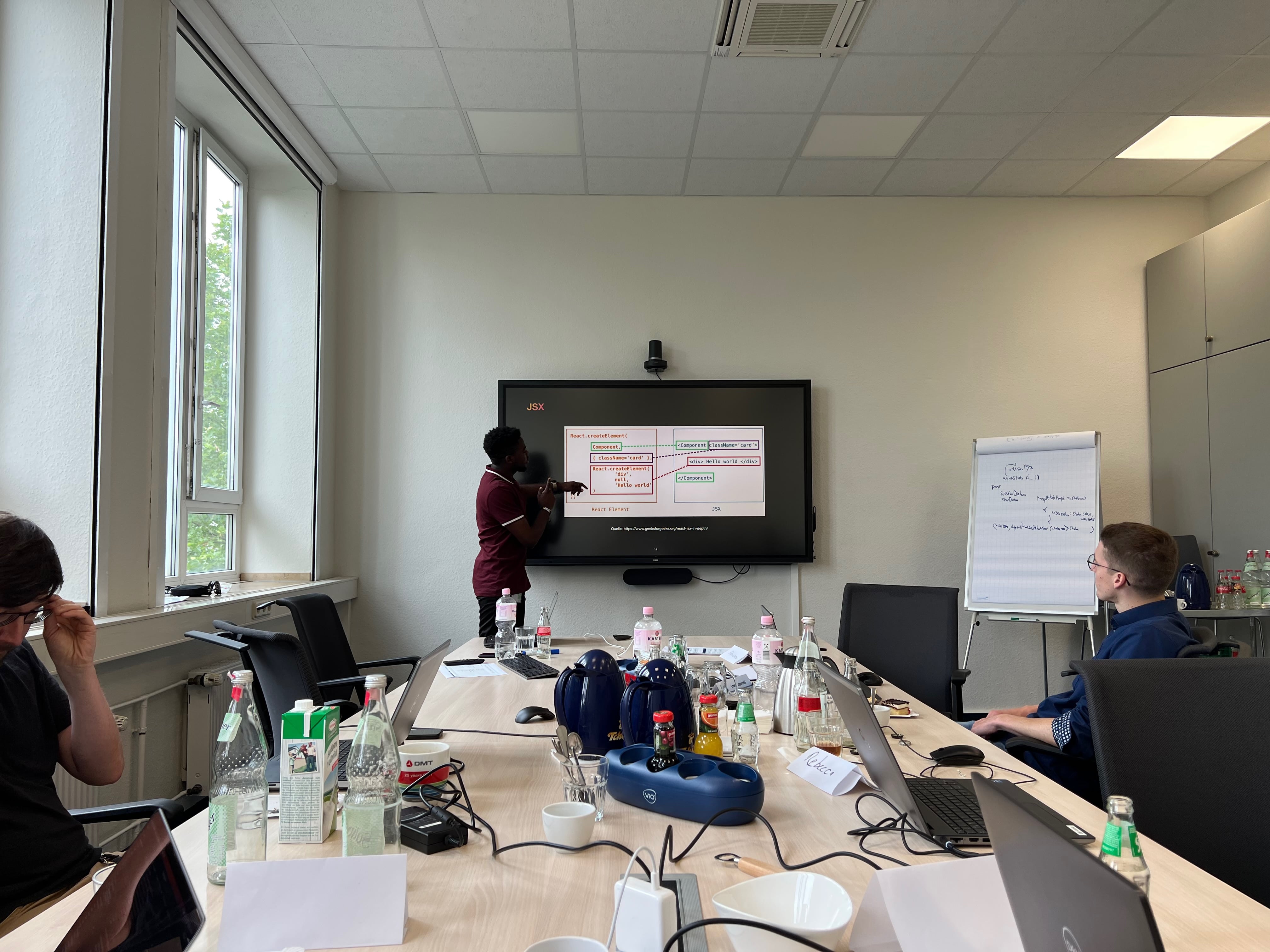 Coaching
⭐️⭐️⭐️⭐️⭐️ 10+ 5-Star Ratings
Embark on a transformative coding journey with my diverse range of skill-sharpening offerings. From in-house seminars that sharpens your team's skills, to personalized coaching sessions tailored for beginners or seasoned professionals.
Whether you're an individual seeking to enhance your technical skills or a company looking to upskill your teams, my services are designed to accommodate your unique goals. I offer on-site 3-day, 5-day as well as flexible seminars that delve deep into the intricacies of coding.
Join me in unlocking the world of programming and setting a course for your success.
Trusted by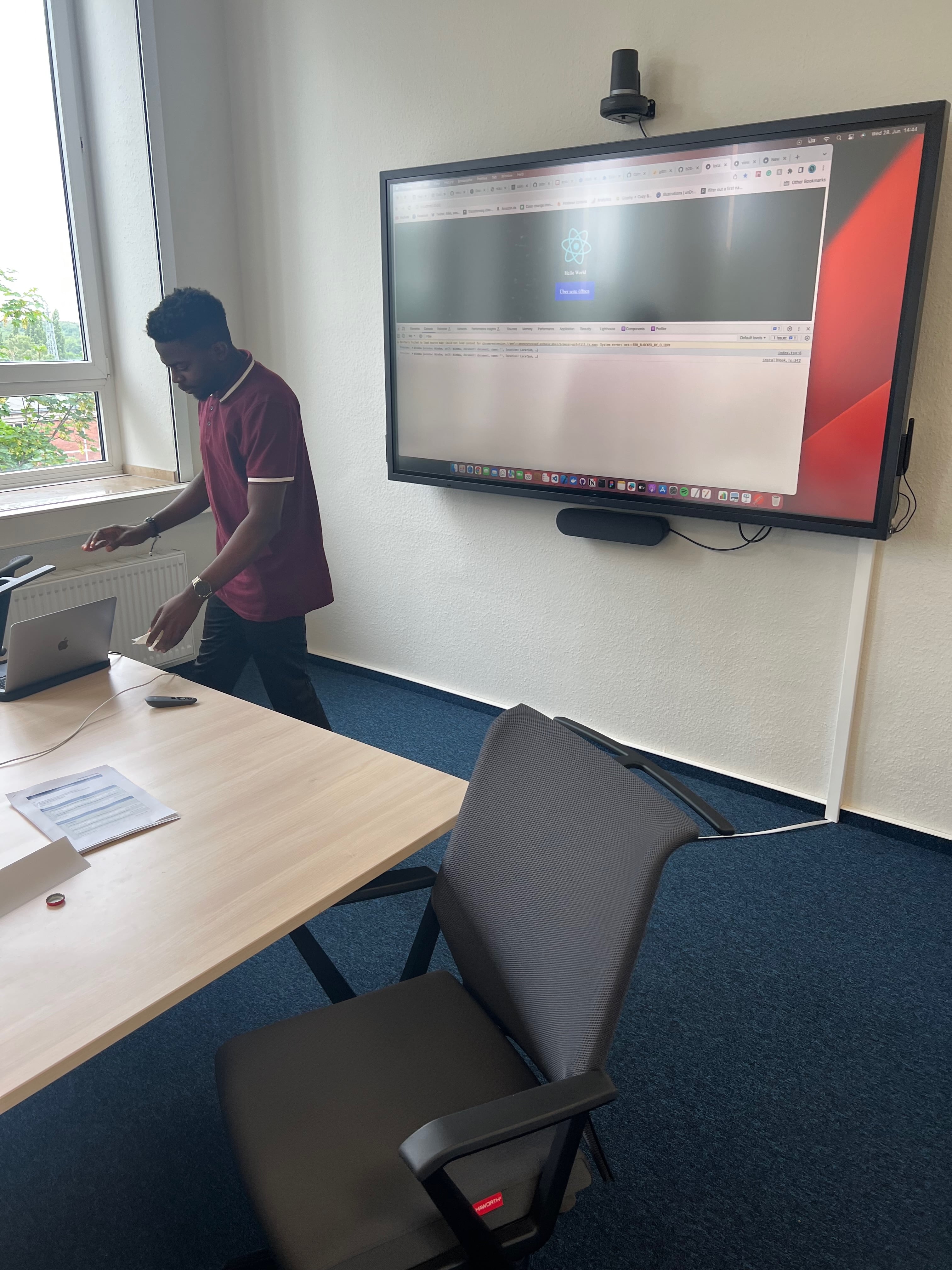 Consulting
⭐️⭐️⭐️⭐️⭐️ 10+ 5-Star Ratings
Navigating the complexities of modern IT infrastructure requires a reliable partner to ensure smooth operations. With my system administration consulting services, I can streamline your databases, optimize backend systems, and enhance the performance of your mobile apps.
I offer solutions that guarantees the reliability, security, and efficiency of your software ecosystem. Whether you're a startup aiming for scalability or an established enterprise seeking for stability, my expertise spans the entire spectrum of system administration. Let's work together to elevate your digital landscape to new heights.
Trusted by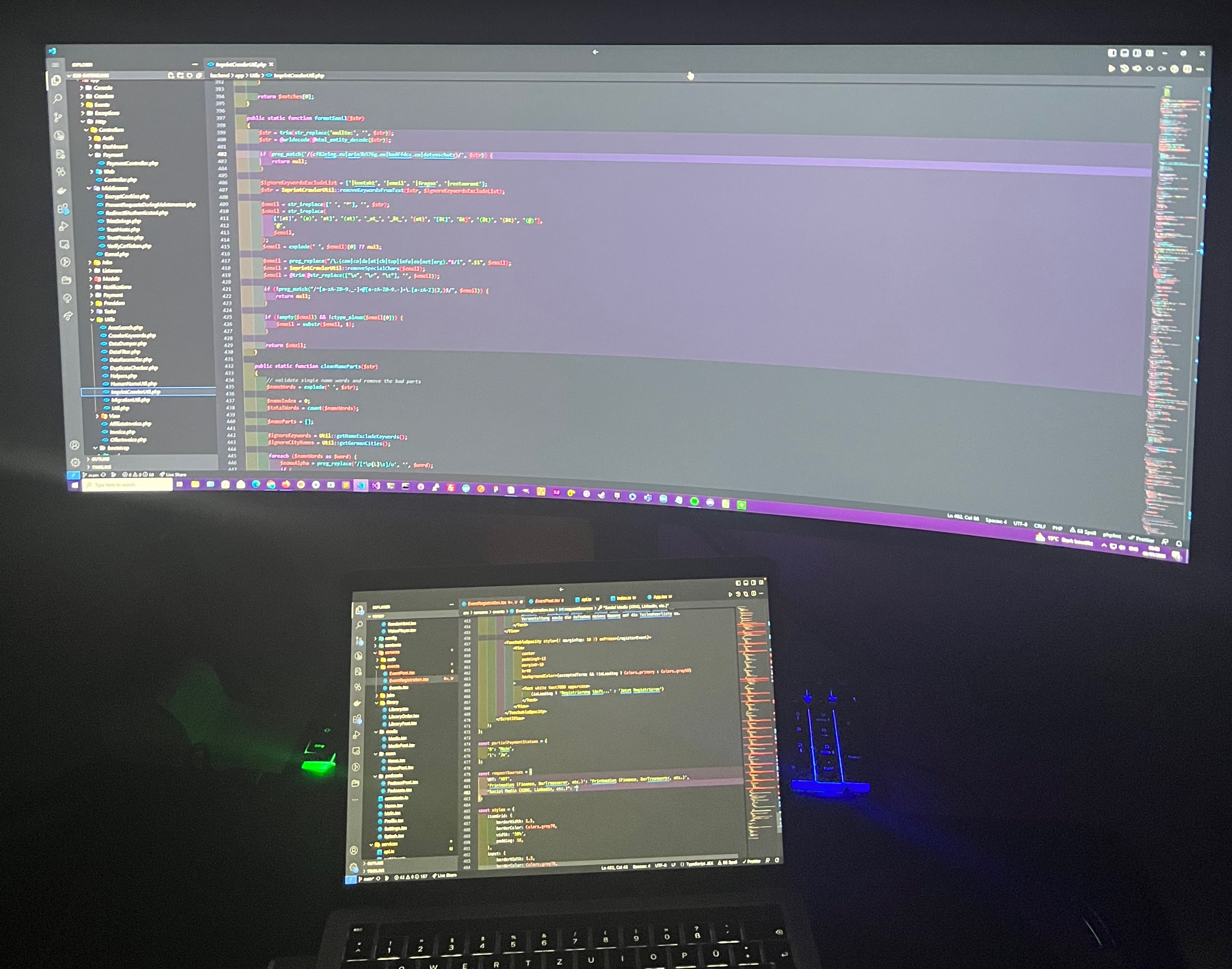 Coding
⭐️⭐️⭐️⭐️⭐️ 20+ 5-Star Ratings
I spent the past 6+ years working on diverse projects. Whether you need to fix existing projects, develop new ones from scratch, or seamlessly integrate into existing teams, my skills cover every facet of the development process. With a proven track record in joining teams and assuming project management roles, I'm there to ensure efficient collaboration and great project outcomes.
From front-end design to back-end implementation, I always make sure to craft software solutions that align with your goals and vision. Let's make your software projects evolve from concepts to tangible, impactful realities.
Trusted by Partner Feedback
Explore the perspectives of those who have experienced my work firsthand, which encompasses software apps, consulting services, and coaching seminars. I always strive to make sure the work I do reflects my principles and work ethics, ensuring that every interaction is characterized by excellence and a commitment to achieving the best outcomes for my clients and partners.
I had the opportunity to attend a 3-day seminar on "React" with Franz, and I'm really glad I participated. At only 20 years old, Franz possesses a wealth of knowledge and experience that he willingly shares with the participants. He effortlessly answered every question posed to him, providing explanations and reinforcing them with examples.
Even as a beginner, I found his seminar easy to follow. The hands-on exercises throughout the seminar solidified what we learned. Overall, I highly recommend Franz as a coach, and I would definitely participate again in the future.
⭐️⭐️⭐️⭐️⭐️
Oleg Murzin
Software Developer, DMT GmbH, Essen, Germany 🇩🇪 Franz impresses with his friendly demeanor, remarkable alertness, and dedication. His work mirrors a logical mindset and undeniable quality, revealing expertise in crafting effective solutions. I'm highly satisfied with his output and have confidently assigned him new projects.
Professionalism and reliability define Franz in every collaboration phase; he consistently exceeds expectations to ensure high standards. His understanding of client needs builds trust and encourages repeat engagement.
⭐️⭐️⭐️⭐️⭐️

Sascha Ackermann
CEO & Owner of Ackermann-EDV


Franz, your software consulting in Laravel has been absolutely outstanding. Your depth of knowledge and expertise in Laravel is truly impressive and has made a significant impact on my project.
Your ability to find bugs quickly and provide effective solutions while maintaining the highest quality is truly commendable. Your guidance and insights have been invaluable in navigating complex challenges and optimizing my program. Your professionalism, dedication, and strong grasp of Laravel and PHP have been key factors in the success of my project. Thank you for your exceptional software consulting services!
⭐️⭐️⭐️⭐️⭐️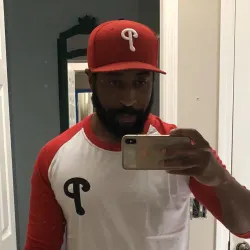 Sterling W.
Project Owner, Florida, US 🇺🇸

Franz possesses extensive expertise in React.js. His seminar was highly beneficial for me to achieve better outcomes in my software projects. He could explain the connections clearly and comprehensibly, reinforcing them with practical exercises. Franz is a very young expert in the world of web development and will undoubtedly conduct more successful seminars in the future.
⭐️⭐️⭐️⭐️⭐️
Ada
Project Manager, DMT GmbH, Essen Germany 🇩🇪 Thanks to Franz's guidance, I built a Messenger App Clone in just three days. His effective teaching style and insightful content were pivotal in this rapid development process. I'm truly grateful for the skills gained from his course. I'm confident Franz will continue to excel in sharing his knowledge, benefiting many in their software journeys.
Franz's mastery of React Native is really awesome. His course has proven to be a game-changer for my skills.
⭐️⭐️⭐️⭐️⭐️
Anatol D.
Mobile Developer Franz tackled the task of integrating Saferpay for credit card payments into an existing project with remarkable speed and communication. His swift execution and clear understanding of the project intricacies resulted in seamless integration.
Communication with Franz was consistently excellent, ensuring a smooth collaboration. I'm impressed with the outcome and Franz's professionalism. For efficient and effective technical projects, I highly recommend Franz's services.
⭐️⭐️⭐️⭐️⭐️

I was particularly impressed with how well the seminar was conducted by Franz. Despite his youthful age, Franz displayed a high level of professionalism throughout. His deep expertise in the subject matter was evident, and he consistently addressed our questions while actively ensuring our understanding. This proactive approach to ensuring comprehension deserves significant praise.
⭐️⭐️⭐️⭐️⭐️
Becci M.
Full Stack Developer, DMT GmbH, Essen Germany 🇩🇪 His expertise was evident in the presentation materials, which were enriched with examples and additional insights. Franz's responsiveness to questions was commendable, and he ensured participants' engagement.
While time constraints were felt towards the end, I appreciate Franz's dedication in addressing questions. Extending the seminar to a fourth day could have allowed for a more comprehensive exploration, but overall, I'm grateful for the valuable insights provided by Franz during the seminar.
⭐️⭐️⭐️⭐️⭐️
Frank W.
Full Stack Developer, DMT GmbH, Essen Germany 🇩🇪 To sum up, the three-day React.js seminar led by Franz was truly enlightening. His presentations were thoughtfully supplemented with real-world examples. Franz's adeptness in addressing questions created an interactive and engaging learning atmosphere. It's worth mentioning Franz's young age. He was able to clarify questions, which contributed to the seminar's success.
⭐️⭐️⭐️⭐️⭐️
Jonas W.
Full Stack Developer, DMT GmbH, Essen Germany 🇩🇪 Some of my 50+ skills
If I'm not working on projects or coaching, I spend time sharpening my skills. Here are some of my coding skills as a Full Stack Developer, Mobile, Web & Desktop Developer
My current parkour
This is how I'm turning from an Ex-hacker, tech prodigy to a Full Stack Dev, Coach & Entrepreneur
Founder & CEO
📍 Remote 🌍, Stuttgart, Germany
Rigle.co, Rigle UG
Feb 2018 - Present
Dasline.co
Jan 2020 - Q4 2021
Full Stack Developer & Coach Trainer, UI/UX Designer, App Developer
📍 Remote 🌍, Stuttgart, Germany
React.js Schulung (Coach & Trainer, 7+ Students)
Tüv Nord Group - June 2023
BTA Weiterbildung (Coach & Trainer)
Q4 2022
Verband Deutscher Treasurer e.V.
Q2-Q3 2023
Thirstday
Q4 2019 - Q2 2020
B2B Datenbank
Q2 2021 - Q3 2023
MySoft Studio, Spinym
July 2017 - Q4 2020
Founder & Creator
📍 Remote 🌍, from my tech lab
Spinym
April 2018 - Q4 2020
MySoft Studio
Jul 2017 - Jan 2018
Ex-Hacker
👨‍💻 Remote
Franz Hacks
Q3 2016 - 2017